The Jazz Kids created by Joan Chamorro
"It is my wish, for those who didn't know the vocal jazz, that through this work and these young voices they become curious about and begin a journey of discovery of what may be a source of immense pleasure: Billie, Ella, Dinah, Sarah and other many voices, male and female, are waiting for them."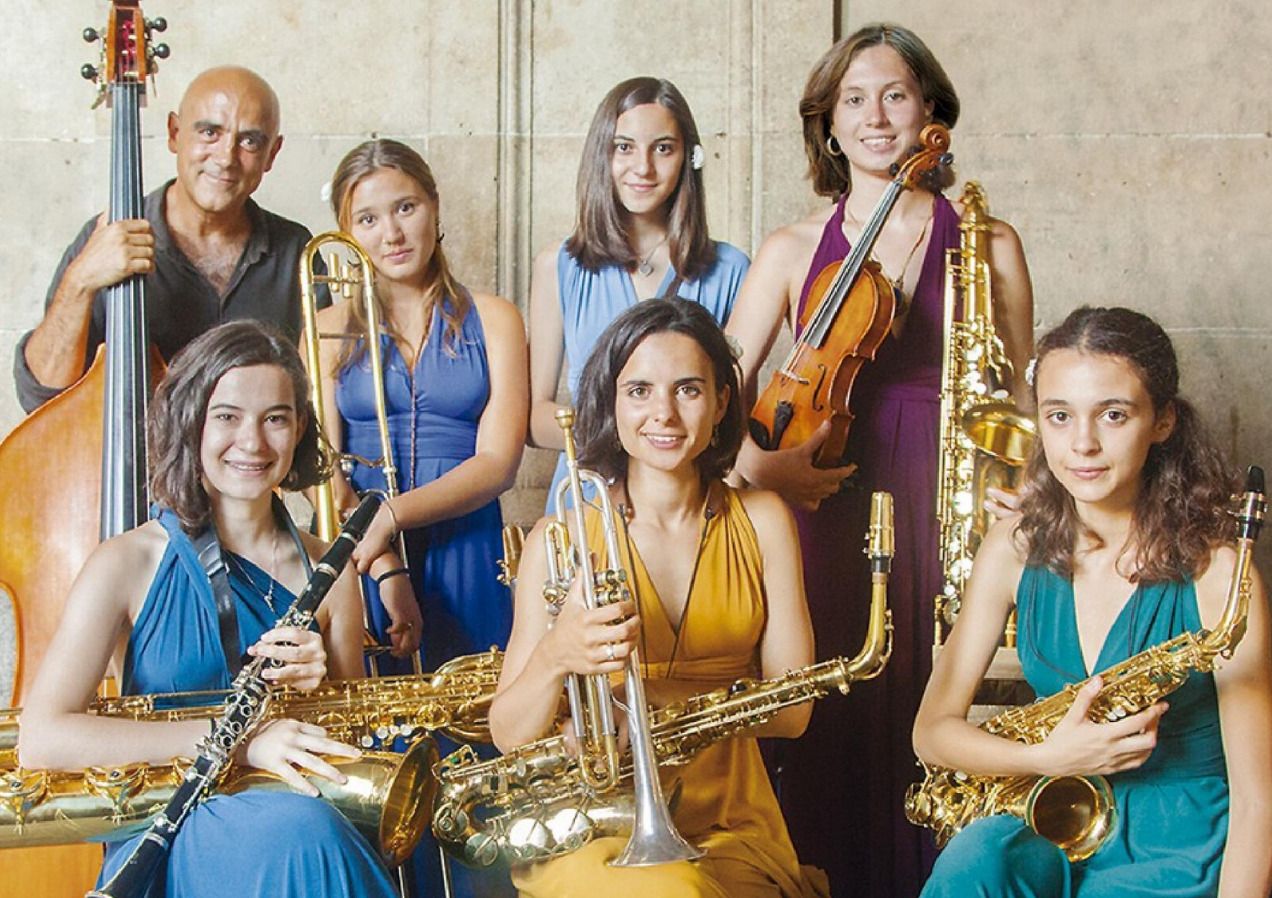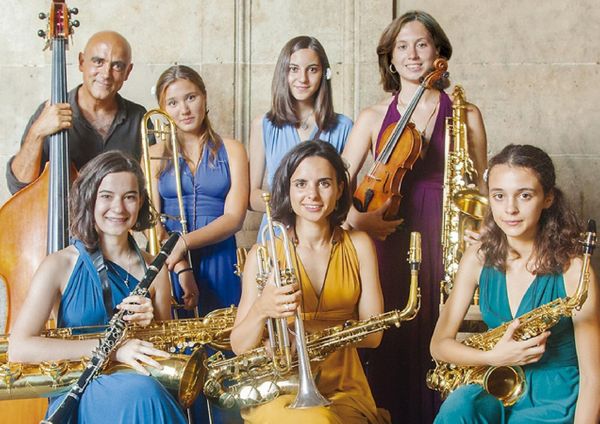 The band was founded in 2006 at Escola Municipal de Música de Sant Andreu. The band has performed at numerous concerts and festivals in Catalonia and other regions of Spain as well as in neighbouring countries. They released their first live CD/DVD Jazzing: Live at Casa Fuster in 2009, featuring alongside established jazz musicians, the precocious 14-year-old, Andrea Motis among other young talents.
2010 was a breakthrough year for the band, with appearances at more than 20 festivals including Valls, Terrassa, Girona, Barcelona, Platja d'Aro, and legendary venues like el Jamboree, Palau de la Música Catalana, JazzSi, Hotel Casa Fuster, featuring international performers like Dick Oatts, Ken Peplowski, Bobby Gordon, Perico Sambeat, Ignasi Terraza, Matthew Simon, and Esteve Pi. The band also released their second recording Jazzing vol.2.
In 2012 the film director Ramón Tort made the documentary A film about kids and music based on the band's work and efforts. The film was awarded best feature film at the Lights. Camera. Help. festival in Austin, Texas, in 2013.
From the Wikipedia biography of the Sant Andreu Jazz Band.
---
From its early days as a band, Chamorro has encouraged the pursuit of jazz singing as well as musicianship for his students, as seen in the Ramon Tort documentary, A Film About Kids and Music, released in 2012, in which singing teacher Monste Jorba is seen with students Andrea Motis, Magali Datzira, and Eva Fernandez (when the SAJB was still part of the Escola Municipal de Musica de Sant Andreu).
But a big part of Chamorro's teaching philosophy is to have his students learn by ear, listening to the original artists' recordings, in addition to taking traditional private music lessons. "Basically they learned their songs by listening to the great singers and improving day by day, through listening." He elaborates: "One part of the process is to look for good references (Clifford Brown, for example), make them known to the student and say, 'look how beautiful! Listen to it, sing it, and little by little, without hurry, but without pauses, try to play it with your instrument.' The student listens and sings and repeats and assimilates and in his [or her] unconscious, the love that is necessary to dedicate time to your instrument, is entering without anybody forcing you, and to the music, without more goal for the moment,[other than]to enjoy playing."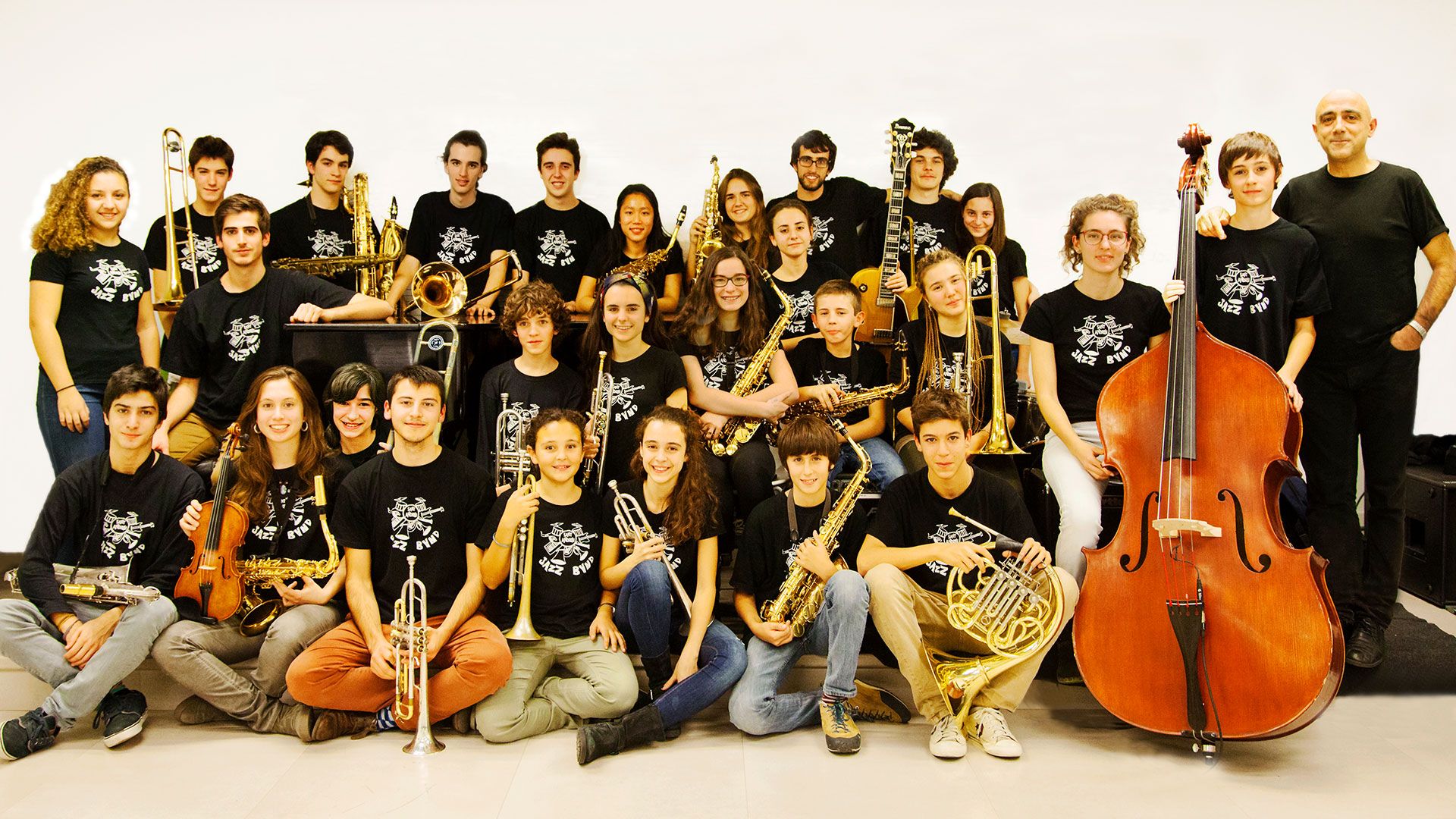 "It is my wish, for those who didn't know the vocal jazz, that through this work and these young voices they become curious about and begin a journey of discovery of what may be a source of immense pleasure: Billie, Ella, Dinah, Sarah and other many voices, male and female, are waiting for them."